The new facelifted Jaguar XF will be coming to India by the third week of November, 2011
When launched back in 2008, the Jaguar XF was a real game changer for the Tata-owned British luxury car maker. After a sharp decline in recent years in the company's image of making svelte saloons which are not only luxurious, but are brilliant to drive as well, the all-new XF represented a "going-back-to-its-roots" effort on part of the Coventry based auto company and signaled the beginning of a new era in Jaguar's future.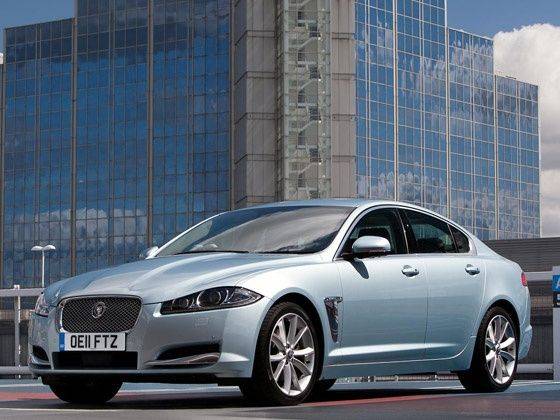 The XF, which fights against other premium luxury sedans such as the BMW 5 Series, Mercedes-Benz E-Class and Audi A6, has been available in India for a little while now, and offers a great alternative in a segment which is otherwise only occupied firmly by the German auto giants. But as these three big German luxury car makers launched updated versions of their offerings in this segment recently, the task for upping the game fell back into Jaguar's court. And so with this in mind, Jaguar unveiled a revised version of the XF at the 2011 New York Auto Show earlier this year. This updated and upgraded car went on sale around the world in the middle of this year, and considering that Tata now owns the JLR brands, it was always expected that this new XF would find its way to Indian shores soon enough.
But that might be earlier than one thought as, if sources close to JLR in India are to be believed, the facelifted XF will be available in India starting the third week of November this year. Apart from some new technology on board, the new XF features a fascia that seems to mimic its larger sibling, the XJ. Since this new model will be replacing this current XF, the pricing for the car should remain the same. What's new on the new XF are slim new headlight units and distinctive LED lighting strips, which set it visually apart from the rounded twin cluster headlamp design of the previous model. The lower bumper section also gets bit of unique styling with a trio of airdams, the outside pair of which are now intersected by twisted chrome fins. While the rear of the car has been redesigned with LED technology the interior of the XF now gets a redesigned seats, a restyled steering wheel and an all-new colour central and dial-mounted screens relaying reprogrammed navigation and entertainment software.
Interestingly, Jaguar has also launched a new 2.2-litre common rail 4-cylinder diesel motor which develops 190 PS of power and is linked to a new eight-speed ZF automatic gearbox. An innovative Stop-Start system in the new XF model gives it a proposed economy in excess of 21kmpl and CO2 emissions of 149 g/km. When the facelifted car arrives in India, this new variant will likely be on offer as well, making it the most affordable Jaguar in the country.